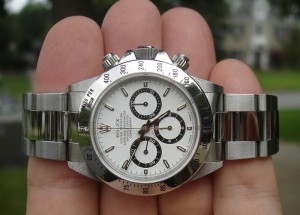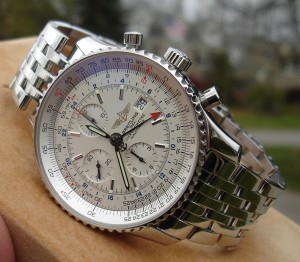 2017 would defiantly be a more meaningful and fresh year for "replica watches Swiss Made". What is"Swiss Made"? a simple and difficult question at the same time. Lots of watches brands are dedicated to improve their quality and service to meet the requirements of so called"Swiss Made", while customers tend to believe that timepieces with the logo of "Swiss Made" has high quality with good service. However, start from 2017, "Swiss Made" would mean lots more. This change would be applied from the internal to the outside, even including the watch case, dial, and bracelet. Furthermore, "Swiss Made" is not only can be used in timepieces, it also involved in many other manufactures and industries. After 2017, only products with over 60% cost are created in Swiss and the outside case needed to be produced in Switzerland.
The use of the Swiss Made label for watches is covered by an ordinance of the Federal Council dated December 23, 1971, and a more detailed introduction of this ordinance can be found at the site of the Federation of the Swiss Watch Industry FH, here. After doing the math, we end up with legislation that is well over forty years old – and just as the globalize world has come a long way in that time, the legislation is expected to keep up with the pace of those improvements. Starting from Jan 1, 2017, some appealing changes will be used in the "Swissness" law, why they were indispensable, and how brands are expected to react. Also, aBlogtoWatch covered other recent refinements to what Swiss Made means for replica watches here.
On June 21, 2013, the Swiss parliament has voted to support a new "Swissness" law, allowing consultation processes considering its implementation to commence through mid-2015. The purposes are easy to be seen: as a consequence of internationalization and swift developments in manufacturing practices, the presently valid ordinance fails in numerous methods to guard the Swiss Made label and the qualities that it was designed to ensure. Simply put, the concept of "Swiss Made" is being eroded in the eyes of some people in Switzerland, and to preserve the "prestigious" mark the government feels that "Swiss Made" needs to mean just that much more – especially when it comes to watches.
The most obvious problem is that, especially in the low-to-mid price segment, many brands and OEM manufacturers have figured out – and have been harnessing – ways to trick the system and legally label watches as Swiss Made, in spite of the fact that an extremely small fraction of their value has been generated in Switzerland. Sourcing movements and other key components (cases, dials, hands, etc. ) from the Far East is an ordinary method: assembly kits of entire movements are manufactured at an incomparably smaller cost in China, Thailand, and other locations (generally at a significantly substandard level of value) which, along with the other components, are shipped to Switzerland for assembly.
The new law is expected to enter into influence on Jan 1, 2017. From then on, all "Swiss Made" timepieces will have to be manufactured in compliance with the new industry ordinance: the "Swiss Made" design will no longer implement to the only fake watch movement, but will apply instead to the whole watch (with a possible exception of the strap/bracelet), whereas at least 60% of the watch's manufacturing expenses will have to be realized in Switzerland, with the watch, of course, also being assembled there. A jump from 50 to 60 percent may not sound like much – especially if we consider that it will have taken almost a whole decade for the legislative organizations to conceive, approve, and implement the updates – but it will make a distinction.
It seems that the Swiss manufacture finally find their new way to get further development. A jump to 60% of the cost of "Swiss Made" replica watches seems would bring lots of changes in future. In fact, about this movement, merely half of this would be created in Switzerland. Many core parts are remained unchanged, for example hands, dial and case. And to my understanding, unless the producers meet the similar requirements of the movement, they won't have the "Swiss Made" logo on the outside case of products.