Among all the replica Montblanc's popular timepieces, I've had a soft spot for the outstanding Rieussec line, an uncommon take on the common chronograph that draws its inspiration from the daddy of them all, the original chronograph device invented by the eponymous Frenchman, Nicolas Rieussec. The Rieussec has been in the Montblanc family for a long time, but to me it's always occupied a somewhat liminal space, sitting above the more accessible TimeWalkers and their ilk, yet not quite in the same league as the famed Minerva-based chronographs. But that doesn't mean that the Montblanc Rieussec isn't a serious piece of kit, the MB R2000 is a solid movement, modern, with an interesting and charming design. It boasts a column wheel, vertical clutch and 72-odd hours of power. On top of that it looks darn good, too.
That same statement definitely applies to the exterior of the cheap watch as well. Fundamentally, the design of the big 44.8mm (and a good 15mm tall) watch's dial has been adjusted; the date now has a more balanced, six o'clock position, instantly giving the replica watch a less cluttered look than previous iterations. But the changes don't stop there. The heavily textured dial is dominated by the classical filet sauté guilloché around the main dials and subdials. The numerals are actually smaller than before and in the fake Breguet style, a fine match with the blued steel leaf hands. You can't see it in our pictures, but nestled under the hour hand is a skeletonised second time zone hour hand, which makes this Montblanc even more multifunction (the aperture at nine is a day/night indicator that is for this second time). The traditional approach continues to the date, which has been given a neatly screwed-down little frame. Oh, and in case you're wondering where the chronograph hands are, the indicator is that blued marker just under the six of the main dial; in this case it's the counters themselves that rotate. As a whole, the dial really shines under the heavily domed sapphire crystal.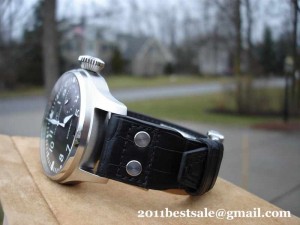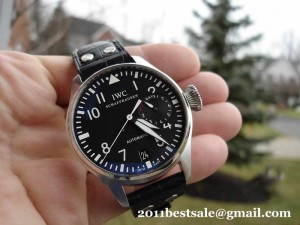 This Rieussec forms the centerpiece of the new Star Legacy collection, and is, undeniably, a dressier choice. But owing to its size, it plays quite well in casual spaces too. The value proposition is also strong: special looks, dressy style and a serious movement, and the prices are quite affordable.