Although the Rolex Datejust was released back in 1945, it has been a staple collection for the modern gentleman for nearly seven decades. With a plethora of simple and statement designs released over the years, it is now one of Rolex's most iconic watches.
It remains very popular among all types of buyers. The Rolex Datejust collection is one of the brand's most extensive offerings and is favored by elite celebrities, politicians and leaders around the world.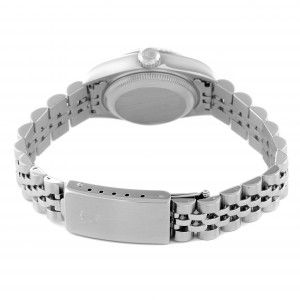 The Rolex Datejust was the first watch to set the standard for calendar displays on a wristwatch. This is just one example of the many features the watch offers its wearer, making it a sought-after accessory for many. Over the years, there have been many variations of the Datejust, which often makes it difficult for buyers to decide on the correct model.
The first Rolex Datejust watch was designed in 1945 to celebrate the brand's 40th anniversary and it became the first watch ever to display the date and time. Rolex achieved this by adding a small window at 3 o'clock on the dial. This revolutionary approach soon set the standard for date complications in most Rolex watches, and competing brands took inspiration from their own designs.
The first Datejust was crafted in yellow gold and featured a striking 36mm case and a fluted bezel on the edge of a coin. The design combined a water-resistant Oyster case with a precise self-winding perpetual calendar movement to achieve a flawless, high-performing watch.
Over the years, Rolex has made many modifications to the Datejust, making it the iconic watch it is today. 1953 saw the addition of the Cyclops magnification feature to the design, making the date window easier to read.
Rolex also added their innovative Turn-O-Graph bezel, which had a rotating mechanism graduated to 60 minutes so that the wearer could monitor elapsed time. The Lady-Datejust was introduced in 1957, making the model accessible to a whole new audience. The Rolex Datejust continues to undergo modifications, most recently in 2019 with many notable changes.